Sunday's Service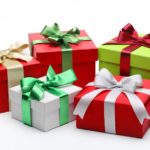 8th December
Service led by Mrs Sue Francis & Our Worship Leaders - Christmas Tree Service
2nd Sunday of Advent
Isaiah 11:1-10  Psalm 72:1-7, 18-19  Romans 15:4-13  Matthew 3:1-12
Theme: "Christmas; Christmas Present"
Flowers by George C.

---

Weekly Schedule
Sunday
10:45am
Sunday Service
Everyone is warmly welcomed.
Tea and Coffee will be served in the lounge after the service
10:45am
Junior Church
For our Junior members and visitors.
10:45am
Creche
For our very Junior members and visitors.
06:30pm
Discipleship
Every 2nd Sunday in the month
Monday
1.30pm - 2.45pm
Going Deeper

A new name for the Latchford/New Song house group/Bible study group. Open to all.
Every 1st & 3rd Monday in the month
08:00pm
Latchford Ladies Group
Offers a varied social program with guest speakers
Tuesday
02:30pm
Bright Hour
Lazy meetings for busy Ladies
04:00pm
Singing for fun
For anyone who wants to sing for fun.
Any song, Any style
07:30pm
Warrington Brass Band
Please contact Warrington Brass Band for further details
Wednesday
| | | |
| --- | --- | --- |
| 10:00am | Morning Prayers | |
| 06:00pm - 07:30pm | Kidz Klub | For ages 7 to 11 years old |
| 07:30pm | Bible Study | Every 1st Wednesday of the month |
| 07:45pm | Tai Chi | All ages welcomed |
Thursday
07:00pm
Knit and Natter
Knitting, Craft and a good natter.
Everyone is welcome.
07:30pm
Warrington Brass Band
Please contact Warrington Brass Band for further details
Friday
07:30pm
Friendly Group
Every 3rd Friday in the month
Meet, play games, hot drinks and share stories
Everyone is welcome
Saturday
| | | |
| --- | --- | --- |
| 10:30am - 12:00pm | Shoppers' Coffee Morning | Recover with a lovely cup of coffee or tea and a bacon sandwich |
---

Dates for your Diary
2nd Dec 2018
Year C Begins
6th Jan 2019
Epiphany
1st March 2019
Women's World Day of Prayer
Service at Latchford Methodist Church
Friday 1st March at 2.00 pm
3rd March 2019
Sunday before Lent
5th March 2019
Shrove Tuesday
6th March 2019
Ash Wednesday
7th March 2019
Church Council Meeting @ 7.30pm
10th March 2019
First Sunday in Lent
18th March 2019
Our Church Organ is 110 years old today
31st March 2019
Mothering Sunday

14th April 2019
Palm Sunday
18th April 2019
Maundy Thursday

19th April 2019
Good Friday


21st April 2019
Easter Sunday
19th May 2019
Aldersgate Sunday
24th May 2019
Wesley Day
30th May 2019
Ascension Day
9th June 2019
Pentecost
Methodist Homes Sunday

27th June 2019
Church Council Meeting @ 7.30pm
28th June 2019
Warrington Walking day
7th July 2019
Church AGM following Sunday's service
12th Sep 2019
Church Council Meeting @ 7.30pm. All are welcome to attend.
14th Sep 2019
Annual Sponsored Ride and Stride
15th Sep 2019
Harvest Festival Service @ 10.45am
10th Oct 2019
Our church building is 125 years old today. Happy Birthday Latchford Methodist Church.
10th Nov 2019
Remembrance Sunday
16th Nov 2019
Christmas Fayre
1st Dec 2019
Advent Sunday
Year A Begins
22nd Dec 2019
Carol Service/Nativity
25th Dec 2019
Christmas Day
5th April 2020
Church AGM following Sunday's service
---

Preaching Plan
Click on the following link to download the Sankey Valley Methodist Circuit preaching plan.
June 2019 - August 2019
September - November 2019